About Dacotah West Crane Service
Born from the Bakken, we've evolved and grown into a full service crane service company. We'll hook you up!
Oilfield Crane Services
Coil Tubing, Pump Jack Construction, Production, Rig Moving, Wireline & More.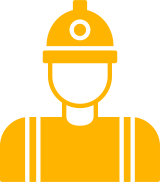 Roustabout Services
From Pumping Units To Maintenance, Our Roustabouts Are The Right People For The Job! Learn More.
Trucking & Heavy Haul Services
Multiple Trucking And Trailer Configurations Available To Meet Your Needs.
Dacotah West Crane Service is locally owned and operated. We deliver a wide range of crane services for all oilfield, industrial, commercial and residential construction. We offer the oil industry experience in rig moving, wireline, pump jacks, tank batteries, roustabouts and more.
We can also take care of any of your commercial and residential building needs including setting modular houses, trusses and precast. At Dacotah West Crane Service, we have cranes that work as hard as you do!
Providing service to Western North Dakota and Eastern Montana with a range of heavy construction equipment. Contact us today about your project. Free quotes available. Check out our equipment and services or give us a call for more info.